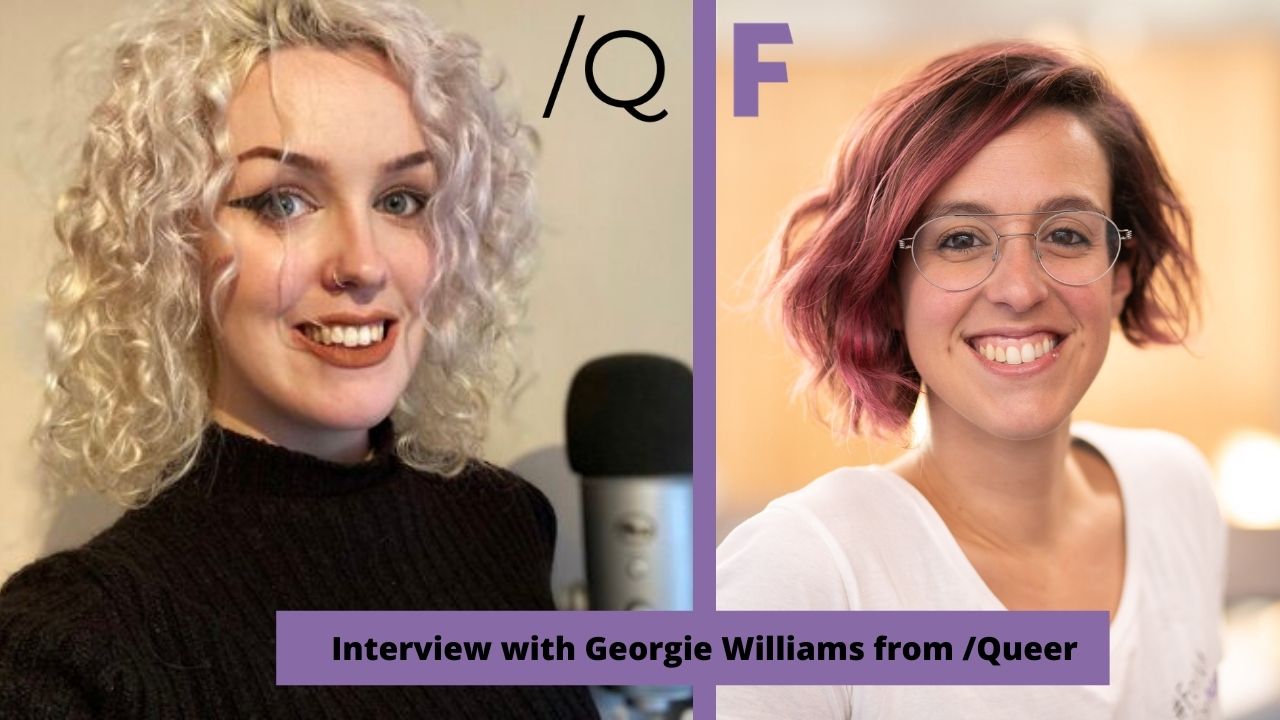 I loved when, at the beginning of this recorded interview, Georgie described themselves as Professional Queer, which confirmed that no one better to have this conversation that we all need to be having.
Georgie is a deferred- PhD researcher at University College Dublin, specialising in Transgender, Genderqueer, Nonbinary and Intersex experiences, and host of /Queer a community-focused, collaborative platform full of resources regarding LGBTQ+ experiences and it was my absolute pleasure to dig in more into the project and their views about the current situation within feminism and the heated debate regarding gender. 
I got many great nuggets from this talk and I can't encourage you enough to watch this and explore a bit further this very current topic.