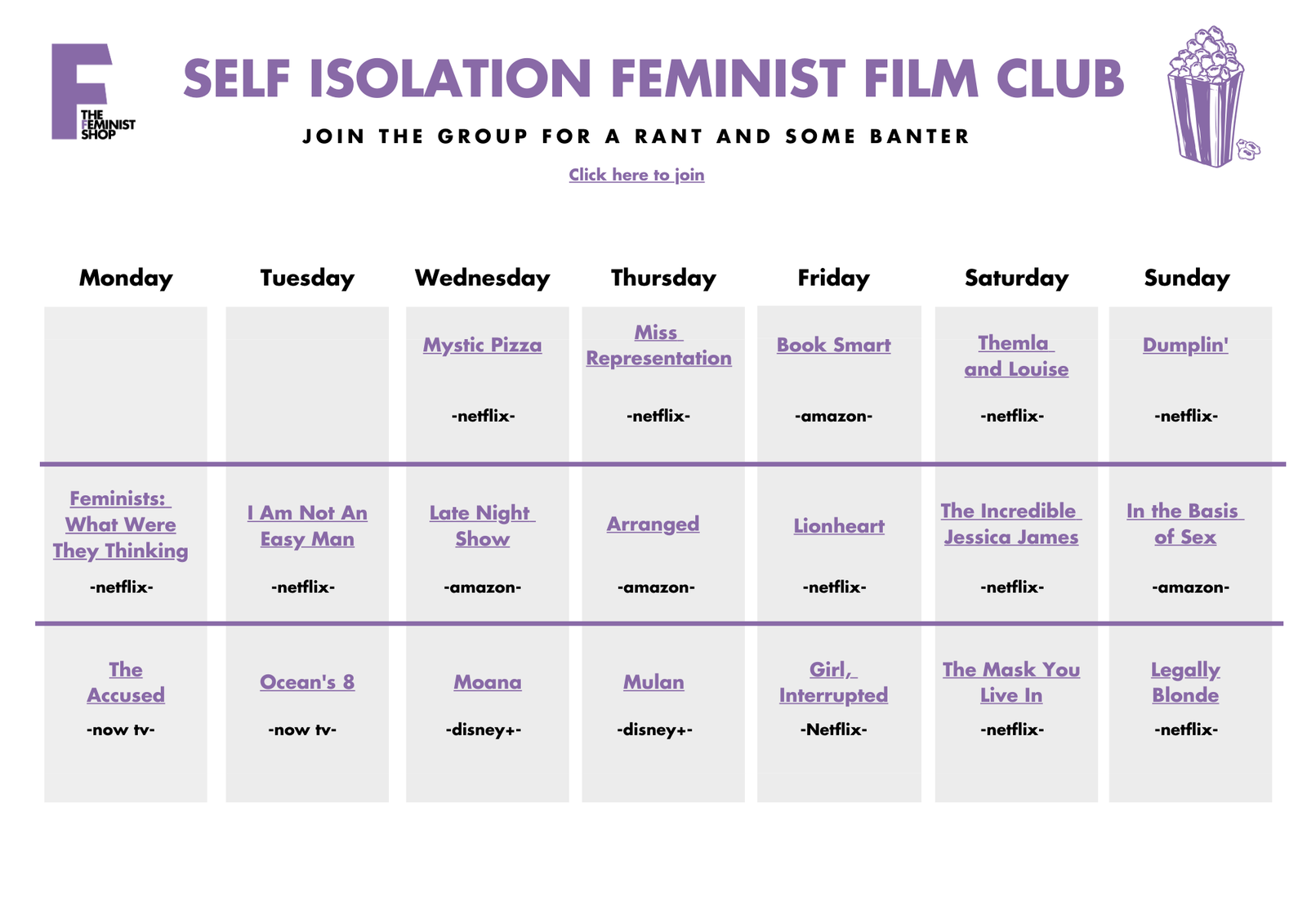 We are living weird times, and we are determined to make the most of them, trying to be useful and to promote feminism and the value of community in a way that is compatible with this new normal. 

One of the things we have done is to create a Facebook group to share some time with like-minded people and have some things to do together in the lockdown. Within it we have started a Book Club, there is a meme thread, hopefully interesting debates will arise and today is the official launch of the Film Club.
We will be posting a picture with the film of the day every morning so people can comment on it, and when needed/wanted we will do a zoom call to discuss it further.


You don't have to watch them all, of course! But we want a layback club that serves as an excuse to watch some feminist films and stop the endless routine of scrolling in Netflix overwhelmed by the excessive amount of choice! It is the little things, like a thread in a post where we can share a moment and be listened, that will make a bit of a difference in the hard days.
You can download it here, and check all the trailers clicking in every title :)