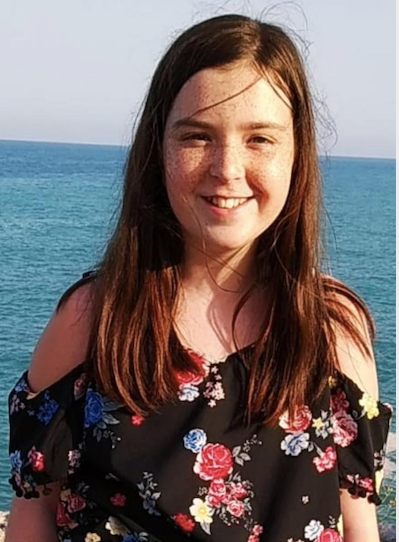 Olivia is by far the youngest winner of our competition. She is only 13 years old but her design would have been among the winners even if she were 99!
We got her email bit late, and by then the other winners were decided, but we just couldn't miss the opportunity to print it. It is so powerful, meaningful and beautiful!
So here it is! the F by  Olivia! and some more about her :)
Who are you?
My name is Olivia I am half spanish and half northern Irish and I have just turn 13. I love art, especially drawing.
What does your design mean for you?
I had to "learn" about feminism before I chose my design.
There was so much information out there about it that lots of words ideas and situations danced in my head. That's what I wanted to put in my design.
I decided to put the word EQUAL in many languages because I wanted people to know what I wanted to say with my design.
I was very proud of the result. It feels powerful and caring at the same time. I love the colours !!!
---
And now the feminism questionnaire! 
What feminism for you?

I've only become aware of feminism as such, recently. I mean, I've looked into what it is, what it means and all that. I suppose Feminism is something we have to fight for.

Which everyday sexism really bothers you?

I never thought about it until it was pointed out and then it was easy to find examples, but mainly for adults. I suppose all the stereotypes in toys, activities like sports and clothing! Boys clothes are more comfortable!!!!

Do you remember when you started identifying as a Feminist and why?

After I looked into Feminism with my mum to design your F


Who is your biggest feminist role model?
Mum, and I love Pipi Longstocking!


What is your favourite Feminist quote?
Be your own hero. I think is a quote for everybody but then, everybody can be a feminist.


What is your proud feminist victory?
I don't think it has happened yet


What is your feminist recommendation?
Speak up! I need to work on that myself