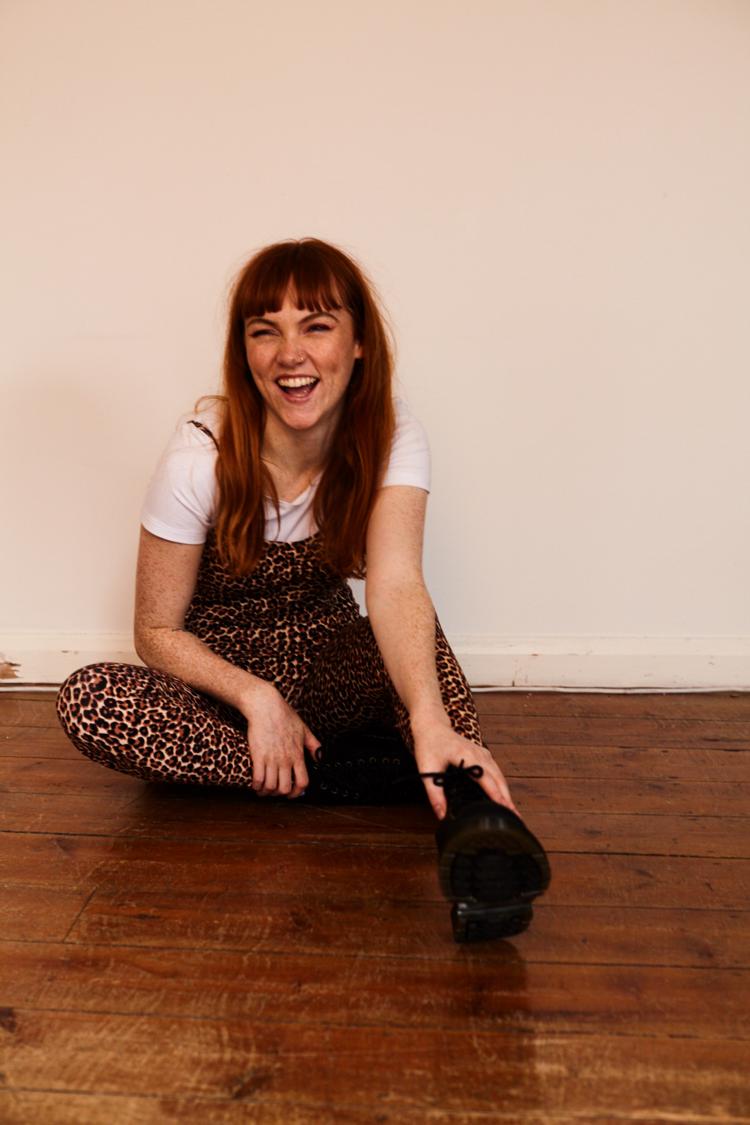 When I found out the account of SH24 I thought it was "just" a funny, thought-provoking and educative feminist account. It was only exploring a bit further that I realised that it is much more than that!
SH:24 are a not for profit providing  STI testing, diagnosis and treatment, oral contraception, the morning after pill and specialist remote clinical support.
I am so happy to let you hear more about it from the genius behind the social media accounts. Her answers are funny and smart and I bet you will be as WOWed as I am!
What is SH:24 and what is your role within it?
SH:24 is an online sexual and reproductive health service! We offer online ordering for home STI tests, oral contraception and STI treatment!
I am Chloe, SH:24's social media executive - so I run all of our social media accounts!
What is the biggest impact of what you do?
I think our biggest impact is the work we do to destigmatise STI testing and being on top of your sexual health in general.
There is no shame in getting regularly tested for STIs, and it has no implications on your sexual behaviour or sexuality! And we hope in the future, getting checked for STIs will feel as normal as heading to the optician.
What has been your biggest learning since working in there?
My favourite thing that I've watched strengthen since working at SH:24 is becoming much more literate in using inclusive language. Working in sexual health means talking about people's genitals and anatomy a lot! And learning to articulate reproductive and sexual health matters without gendering them has been a really rewarding exercise, one that I hope the rest of the world will follow!
What is the thing you want people to remember about SH:24?
That SH:24 was inclusive, accessible, and didn't shy away from the big issues!

---
And this is the feminist questionnaire identical for everyone
What is Feminism for you?
Feminism for me is everyone, regardless of gender, being able to express their truest selves fully and without fear. It's also about choice; it's all genders, especially women and femmes having the right to choose what they do with their body - free from outdated beauty standards and sexist policies!
Which "everyday sexism" really bothers you?
BEING SPOKEN OVER! I am yet to meet a cis man who doesn't interrupt me. And being a ballsy woman from a large family, I have a lot to say (lol) so being spoken over is even more excruciating. I wish more men stopped their peers from butting in by saying: "excuse me, she hasn't finished speaking."
*sigh* one day!
Do you remember when you start identifying as a Feminist and why?
I can't remember when I labelled myself a feminist because I think I was pretty young! However, I remember very clearly when I became more articulate and impassioned when talking about feminist issues.
Emma Watson's speech in 2014 (when I was 19) for the united nations put a lot of words to feelings that I'd never been able to express before, and then the following general election gave me the opportunity to put those feelings to a vote, and criticise them within policy!
Who is your biggest feminist role model?
Oh wow. I'm not sure! There are so many.
I recently learnt about Hedy Lemarr, a silent film actress who starred in the first on-screen orgasm in a Hollywood movie! She also starred in the first nude scene in the same movie. However! She was an incredible scientist, who invented the idea and technology which went on to become the WiFi we use today! Originally she created it in the 40s to help covert communication between ships in the war.

Talk about a multi-faceted queen!
What is your favourite Feminist quote?
In a society that profits from your self-doubt, liking yourself is a rebellious act.
What is your proud feminist victory?
I spoke on a panel for the United Nations for international women's day in 2018, discussing gender inequalities in music!
What is your feminist recommendation?
tv show: 

'Disclosure' documentary on Netflix!

Film 

"All About Eve"
What is your feminist call of action to whoever is reading?
Check your privilege and amplify the voices of marginalised people!
And QUESTION EVERYTHING! If you feel negatively towards yourself or someone else, ask yourself: where is this really coming from?
I guarantee, 9/10 times, you'll see internalised misogyny and capitalism are to blame!