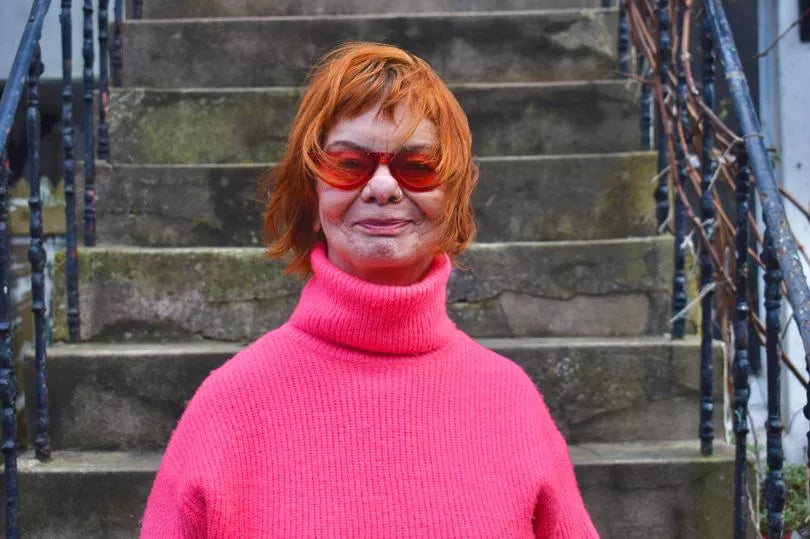 I love showcasing women authors! And I was really impressed about the topic of the memoir/novel by Deborah Price so of course I said yes when she asked to tell us more about it. 
Her book, the Peanut factory, is a coming-of-age memoir about a young woman living in squats in London in the late 70s during the emerging counterculture scene.

Squat life was sex, drugs and punk rock but it wasn't all fun and games. The Peanut Factory shows Deborah navigating a male-dominated scene, moving every few months and living with drug dealers, sex workers, people on the run, and working-class kids like her.

Despite the chaos, the squatters were a family. They were kids creating their own rules. Making art. Living life on the fly. The Peanut Factory is an ode to the youthful rebellion of the 1970s and to London itself.
Who is Deborah Price, the woman behind The Peanut Factory?
I have retired from full time work as a lecturer in education working at the University of Brighton and also teaching children's literature at The Open University. During my career I've been a playworker, primary teacher, Ofsted inspector and taught in FE and HE as well as running a childcare training business for a while. I've written and co written six books about working in early years. These have concentrated on team working, LGBT awareness, equalities and helping children with feelings of grief and loss. I live in Brighton, I'm working on a novel and I play in a band.
Why did you decide to write it?
I did some research and realised that nothing had been written about the huge squatting movement in that part of south London. It was also an age of social change and unrest and I lived through it! The eight years I spent squatting was a time that I thought about a lot and I wanted my daughter especially to hear my story of that era.
What is the biggest impact that you hope it will bring?
I would like it to help to bridge generations. I was young, made stupid decisions, met some amazing people and had a great time as well as some hair raising moments. I would like to remind people of my age what it was like and show young people today that we weren't that different.
What has been your biggest learning from writing it and bringing it to the public?
It's revealing to write about a chunk of my life and talk about it. It's made me think that it was such a significant time for me. This process has been very different from the process of bringing out academic books.
And this is the feminist questionnaire identical for everyone
What is Feminism for you?
Standing shoulder to shoulder with women
Which "everyday sexism" really bothers you
I'm sad that young women of today are still being harassed in the street in the same way I was.
Do you remember when you start identifying as a Feminist and why?
I read 'The female Eunuch' by Germaine Greer. I haven't agreed with a lot of her recent thinking but I can never throw that book under the bus as it meant so much to me.
Who is your biggest feminist role model?
Sylvia Pankhurst
What is your favourite Feminist quote?
"Women belong in all places where decisions are being made. … It shouldn't be that women are the exception." - Ruth Bader Ginsburg
What is your proud feminist victory?
My own one is that I was one of only two senior play workers in the GLC adventure playgrounds - a very male dominated workplace
What is your feminist recommendation?
Book:  The Female Eunuch
tv show:  Killing Eve/Fleabag
Film:  All About Eve
What is your feminist call of action to whoever is reading?
If your mother didn't put up with it - don't you.